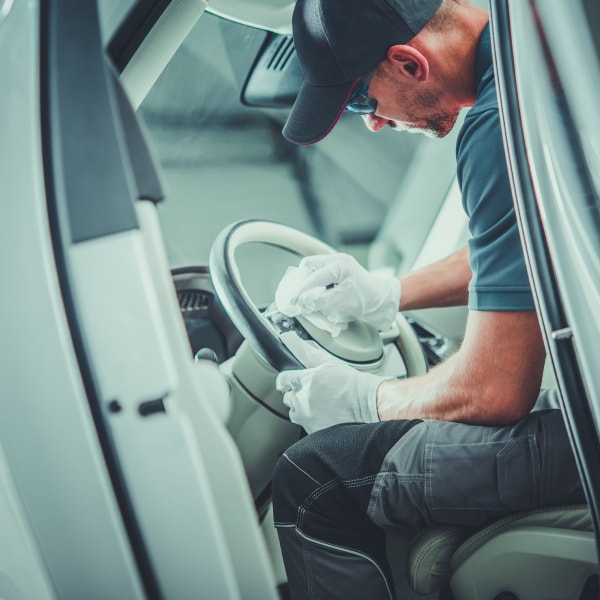 Our hearts go out to anyone who's been impacted by the virus, either directly or indirectly. Our thoughts are especially with those who are sick, to whom we extend our heartfelt wishes for a full recovery.
We at Mercedes-Benz of Elmbrook have always prided ourselves in taking great care of our customers and employees and we will continue that tradition, especially in the face of the growing concern regarding the coronavirus (COVID-19). There is no higher priority than the safety of our customers and employees. We are focused on the safety of our customers and employees and their families and our communities and that's why we feel its important to keep people's vehicles operating safely. We have customers who need to get to work at the hospital or grocery store. We service Amazon and Fed Ex vehicles that need to make deliveries. And we have customers who just need to take a drive to relieve some stress, now more than ever.
Like so many of you, we have spent the last several days and weeks learning about COVID-19 and how it is impacting our world. For Mercedes-Benz of Elmbrook, this means understanding how it affects our employees, customers, and communities, and how we can do our part to prevent the continued spread of the virus. Our driving force through all of this is to make sure our team members and guests are safe. We have taken many extra measures to ensure the cleanliness of our dealership. We have done a deep cleaning of the entire dealership and are continuously disinfecting all surfaces and the vehicles on the showroom floor.  We are disinfecting the vehicles after each and every test drive. Our customer waiting areas have been disinfected.  We are following all the CDC guidelines to prevent the spread of this infection.
Our dealership plans to remain open, but if you feel more comfortable you can also accomplish many of your necessary transactions by phone, online, or with our 
Concierge Service:
View our new and used inventory, to contact our sales team click here or call.
Schedule a test drive remotely.  We will bring our sanitized vehicles to you.
We will provide on-the-spot appraisals;
We will complete your sales transaction wherever you feel most comfortable-home, work, or at the dealership;
Service drop off and pick up, allowing you to utilize essential service for your vehicle while minimizing your interactions at the dealership;
Service appointments can be made online; Vehicles will be sanitized after service is performed.
We will respond to any requests that help make you feel more comfortable.
As with most businesses, we are closely following the Centers for Disease Control's guidelines and recommendations, and will continue to provide excellent service, while taking all precautions to keep our vehicles, facilities, and work spaces clean.  We will continue to update our customers on a regular basis. 
Make an Inquiry
* Indicates a required field